My first rented apartment in Vilnius
The first apartment in Vilnius that I rented happened to be located on the very main street of Vilnius Old Town, inside a red brick medieval looking house, which stands out for its interesting architecture.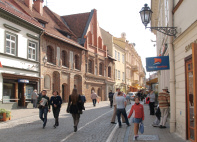 Needless to say, I was very happy to be so close to the main Vilnius attractions and I only needed to step outside to be in the middle of the Old Town restaurant and café scene.

I also loved a small bakery that was nearby where I used to get freshly baked cakes for breakfast.

My spacious apartment was set in the mansard on the top floor and had a homely feel to it.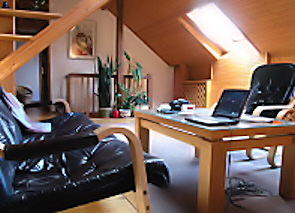 I loved its simple but tasteful deco with wooden furnishings, modern leather couches and a wooden staircase.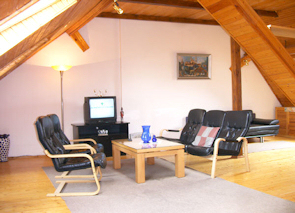 For me, the small veranda outside was one of the biggest assets of the apartment.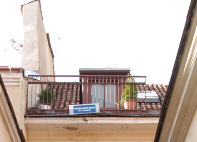 I loved sitting on the balcony, with my morning tea. Gazing over the rooftops of the Old Town made for the perfect start to each day.

Luckily, the weather was beautiful throughout my stay and I could clearly see the spires of St. Anne's church in the distance, Gediminas castle on the left and some other famous buildings.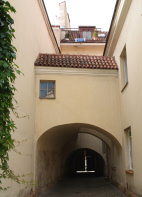 I would recommend this flat for a group of people that are travelling together, as two apartments share the same entrance.

There's not much privacy as only a wooden staircase separates them. I was travelling with my friend at that time and those two flats we shared were just perfect for us.

I don't think it would be ideal for a couple though unless you would like to rent both flats.



Apartment Rates:


Unfortunately, this apartment is not included in our choice booking company, booking.com that offer discounts, therefore, if you wish to book this apartment you should contact them on Ričardas House tel. 8-460 525 26, or 8-684 713 01. or send an email: rl_rent@yahoo.com and ask about current rates.




Return from My First Rented Apartment In Vilnius
to Recommended Apartments In Vilnius That We Stayed In


Go to Vilnius


Return from My First Rented Apartment In Vilnius
to Home Page