Recommended apartments
in Vilnius that we stayed in
There is a great choice of short-term and long-term rent
apartments in Vilnius.







11There is a number of companies that offer beautiful apartments in some historic buildings in the heart of Vilnius Old Town.
For me nothing could beat the comfort and the privacy that a self-catering apartment provides.

Click here If you don't find what you are looking for below and wish to read other people's reviews who stayed at apartments that we also recommend and check out available booking dates.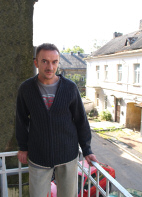 Apartments are usually fully equipped. On your request most of the companies can arrange for your picking up at the airport.
Prices drop in winter season. You can usually negotiate the final price.
Note that apartments in the Old Town are usually more expensive than in other areas.

I also noticed that some buildings have a dull facade but the apartment inside turns out to be delightful.


Here is a list of my personal favourite apartments
in Vilnius that I rented: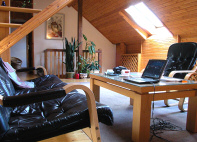 No.1 My story begins with the first apartment in Vilnius that I rented a few years ago.

Back then I knew very little about Vilnius and just by total luck I happened to choose the apartment set in the prime Old Town location, on the main Pilies street where it's all happening.
Read the full review and booking details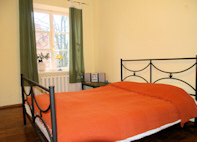 No.2 This apartment is situated on a quiet Vilnius Old Town Street, yet just 5-min. away from the restaurants, clubs and bars on the busy Vokieciu Street, close to the Town Hall. It was lovely to wake up to the sight of the quaint gothic church of St. Nicholas, which opened up from the window of our bedroom.
Read the full review and booking details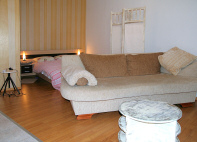 No.3 We booked this lovely studio apartment from "Natalex" agency, which have a nicely established website.

The apartment is situated 5 min away from the city centre, about 15-20min away from the Old Town. It has a modern, high standard but cosy look. The company also offers a number of flats in the Old Town.
Read the full review and booking details








Click here for more reviews and recommended apartments.




Go to Our favourite And Recommended Vilnius Hotels


Go to Our Recommended Cheap Hotels In Vilnius


Go to Our Recommended Luxury Hotels In Vilnius


Go to Vilnius


Return from Apartments In Vilnius to Home Page