The botanical garden in Palanga
is one of the highlights when visiting this Baltic Sea resort




The botanical garden in Palanga is one of the prettiest in Lithuania's seaside area. The garden is very popular with nature lovers, families, weddings and romantic souls.




Every time we are in Palanga we take a stroll down the Lovers' Lane (Meiles aleja Street) that takes you to the botanical garden in Palanga.


As you peacefully stroll down you can hear the sound of the sea as this path goes parallel to the sea.


It is also lined with trees and some cute wooden houses




(Photo below: We love this wooden statue named "Wood Spirit" that you come across next to the Birutes Hill, not far from the entrance to the garden.)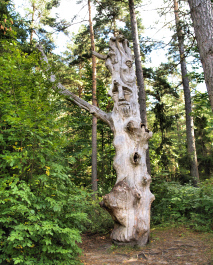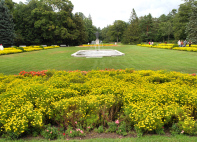 As you walk through the botanical garden you will enjoy idyllic scenes of pretty ponds and flocks of white swans.

You will also see beautiful flower arrangements, clusters of different species of trees, gazebos, elegant sculptures and fountains.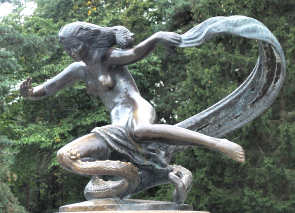 (Photo above: A sculpture of Egle – Queen of the Grass Snakes (character coming from Lithuanian mythology) is one of Lithuania's best 20th century decorative sculptures.

Originally the garden was founded in 1887 by Count Felix Tiskevicius.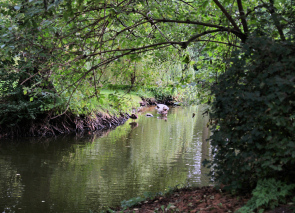 In 1902 French landscape architect Eduard Francois Andre and his son designed the park outfitting it with several ponds, trees brought from different European botanical gardens, lawns, rosebushes and fountains.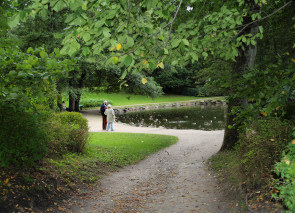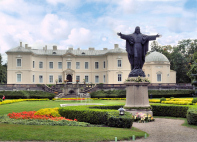 Close to Birutes hill you will find Palanga Amber Museum, formely the Tyszkiewicz manor. This neo-renaissance palace was built the same year as the botanical gardens.

A bronze lion guarding the manor house steps and the statue of "Christ Blessing" are popular photographed sights with visitors.





Return from Pretty Botanical Garden In Palanga
to Palanga


Go to Our Recommended Palanga Hotels


Go to Palanga Attractions


Go to Palanga Vacation Activities


Go to Palanga Beach Activities


Go to Palanga Amber Museum


Go to Our Memories Of Beaches And Towns Of The Curonian Spit


Return from Pretty Botanical Garden
to Home Page