Shakespeare Hotel in Vilnius

Shakespeare hotel in Vilnius is a lovely place to stay, if you are looking for something romantic, located on an idyllic
Old Town lane, in a charming 17th century building.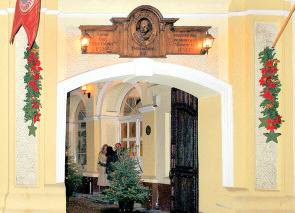 The boutique hotel is situated on the narrow Bernardinu Street, which is quaint and calm and yet you will be conveniently close to the main Pilies Street where it's all happening. Personally to me this is one of the most charming part of the Old Town with cosy lanes and the famous St.Anne's church close by.



The themed hotel is dedicated to the great English playwright.

The cosy 31 rooms are warm and colourful, tastefully refined with antiques, books, artworks and flowers. Some rooms have a view of the Gothic St.Anne's church.

Each room has exclusive accessories and its own unique design, inspired by the great writers:

Charles Dickens, Sir Winston Churchill, Oscar Wilde, William Shakespeare, Leo Tolstoy or James Joyce.

Rooms are historically themed yet equipped with all modern necessities like air conditioning, mini bar, heated floors in the bathroom, hairdryer, safe box, free multi channel cable TV and free wireless Internet connection.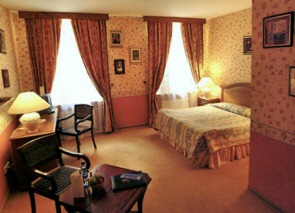 The hotel services include: room service, special full breakfast, and laundry. Free parking inside the hotel yard is available.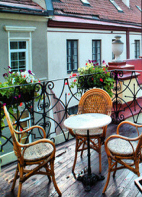 For dining the hotel offers the Globe bar and the upmarket restaurant Sonnets, which offers fine cuisine in an elegant library themed interior and a summer terrace.

Overall the hotel has a reputation for hospitality and very attentive staff which create a relaxing and pleasant stay.

Note that some of the rooms only have showers, it is also not a big spacious hotel.

Pets are allowed on request at no extra charge.



Room Rates & Contact Information


If you wish to read other people's reviews who stayed at the Shakespeare Hotel, check out room rates and available booking dates, click on the link below.


Click Here To Reserve A Room In Shakespeare Boutique Hotel
________________________________







Return from Shakespeare Hotel In Vilnius
to Luxury Hotels In Vilnius


Go to Our Favourite And Recommended Vilnius Hotels


Go to Midrange And Cheap Hotels In Vilnius


Go to Recommended Apartments In Vilnius That We Stayed In


Go to Vilnius


Return from Shakespeare Hotel In Vilnius
to Home Page