Pabo Latino – one of the
best Vilnius clubs

As it is one of the most exclusive Vilnius clubs and Lija's favourite in town we decided to give it a go on a Saturday night with a foreign live band playing.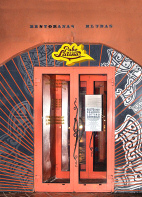 It was well worth making it through the twenty-minute queue (entry 8 EUR) as I fell in love with the atmosphere of the club right away.

The Latin theme works perfectly here.

The minute you climb the stairs into the main hall you step into a world of luxury, comfort, laid back atmosphere and uplifting vibe.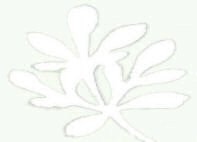 The décor here is kind of Morocco-inspired in the very best way with walls painted in warm and vibrant reds and orange.

Gilt mirrors, sweeping curtains, wooden panels and ornate plush couches complete the affect.

It's opulent, comfortable, elegant and dimly lit, which creates a nice balance between intimacy and a club night out.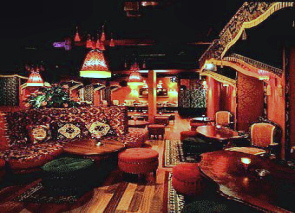 We booked one of the tables in advance, which provided our own space throughout the evening whenever we needed a relaxing break from dancing.

If you book a table you also get waitress service, which is convenient if you don't wish to wait to be served at the bar.


They offer an extensive menu of creative fruity cocktails which are mostly around 5EUR (a really good value compared to London). I especially liked their icy, sweet and sour Mojito, made with rum and sugarcane sugar.

The club also includes a menu of salads, appetisers and main courses including seafood, traditional Mexican burritos and Caribbean style kebabs.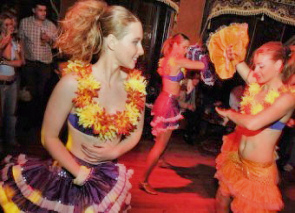 You can't really stop dancing as the music at Pabo Latino is an uplifting selection of Latin tunes and some creative remixes of popular music. It's easy here to get swept into the high spirited party vibe.

Lija told me that people love the atmosphere here and you can see regulars, who keep coming back. People here are trendy but in a laid back way, which creates friendly and relaxed atmosphere. It almost feels like attending some luxurious private party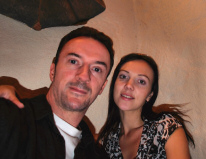 Pabo Latino also has a big outdoor terrace in the pretty heated courtyard with a stage and a few exotic tents.

The Argentinean restaurant "Argentina Asado" is on the terrace as well.Lija and I found it very pleasant to sit in the gallery area overlooking the courtyard.

Overall I found Pabo Latino one of the best Vilnius clubs and a fantastic place for a night out. We stayed into the early hours of the morning, yet left feeling uplifted with no signs of tiredness or needing a break from loud music and crowds as you can sometimes feel in other clubs. If you come for a weekend in Vilnius and want to do some clubbing, Pabo Latino is recommended!



Some useful information:
You have to be 21 to get in.

No strict dress code but wear something to match vibrant Latin atmosphere (recommended).

Table reservations are made on working days from 9 am till 6 pm by telephone +370 262 1045 or by email – info@pabolatino.lt.

Entrance fee: 4 - 8 €, on Saturdays cheaper before 22h.

Adress: Pabo LatinoTraku Street 3/2(Vilnius Old Town)
Open: Wed: 8 pm. - 1 am., Thurs: 8 pm. - 3 am., Fri - Sat: 8 pm. - 5 am.




Return From Pabo Latino
to Vilnius Clubs Reviewed


Go to Vilnius Bars


Go to Vilnius


Return From Pabo Latino One Of The Best Vilnius Clubs
to Home Page